Disinfection Services for Your Business in Longueuil, QC
Paul Davis is here to help you safeguard your commercial space in Longueuil, QC, from pathogens with our sanitation services. Even during these difficult times, Paul Davis continues to maintain our principal goal: to provide extensive assistance when you need it. With strength and perseverance, we take care of things correctly when it really matters. The professional staff at Paul Davis is here to provide you with a sense of security and are available to respond to biological hazards like COVID-19. Together we can make your company and its personnel safe.
Keeping Your Company Safe
Paul Davis makes your health our top priority, especially now that the novel coronavirus presents universal harm to your organization, employees and customers. We're always paying attention to updates coming from the Centers for Disease Control and Prevention (CDC), World Health Organization (WHO) and medical experts for the latest guidance. In this way, we can better perform decontamination procedures that are instrumental to the well-being and safety of your business.
We Take the Precautions for You
Furthermore, Paul Davis practices expert cleaning methods that are more effective than traditional ones. These include:
Our goal is to provide safety to businesses within the North Vancouver, BC, area, and this is even more critical with COVID-19. This is how our team can help out your company:
Our reliable technicians will clean your building by applying disinfectants extensively.
We are EPA and FDA approved against most common viruses and bacteria.
We meet stringent standards.
You Can Help Us Keep Everyone Secure
If any employees are dealing with indications of a cold or flu, please advise us in advance. Paul Davis specializes in cleaning and disinfecting a variety of commercial properties across Longueuil, QC. You can trust us to remove pathogens, microbial growth and viruses from every surface.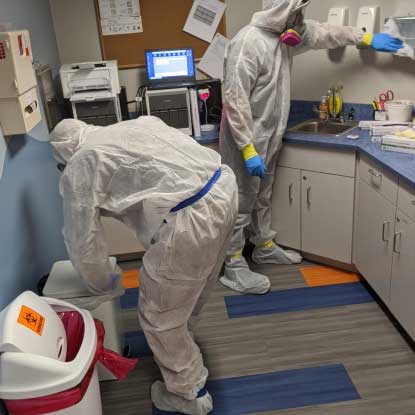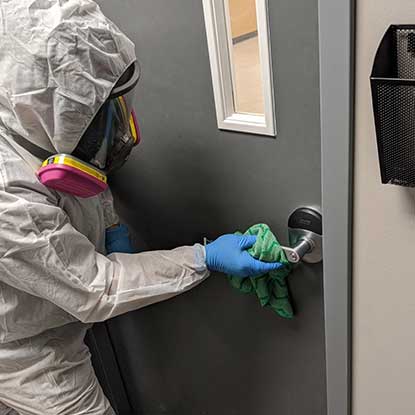 Contact Paul Davis Today
This day in age, viral infections are a major danger to our communities. Commercial sanitation services are great for recovering safety and peace of mind. Contact our specialists at (506)830-7285 for more information about the safety measures we're taking to address the COVID-19 outbreak. We have the professional training needed to completely disinfect your building.